Caledonia Market Research (formerly Caledonia Marketing Solutions) offers market research services to clients in the business and education sectors, including higher and further education. We are a small, independent organisation, and we pride ourselves on focusing on the specific needs of each client and exceeding their expectations. We love what we do and will always bring a combination of our specialist market knowledge, research expertise and enthusiasm to all projects to ensure our clients' objectives are met.
Whether we are carrying out research for a university, a private sector business, a professional membership organisation or an academic publisher, we guarantee a professional, flexible service with senior level involvement at all stages of the research process, from initial client briefing through to fieldwork, report writing and presentation of the results.
Specialist market knowledge for B2B, membership organisations and the education sector
We have a thorough and up to date knowledge of the markets we specialise in (B2B, HE and FE, professional and academic publishing) both here in the UK and overseas. As such, we are particularly experienced in researching the views of business professionals (from junior staff through to managing directors), students, educators and other skills providers (from lecturers through to curriculum directors and heads of school), librarians and health practitioners.
A bespoke approach to market research
Our research methodologies depend very much on a client's objectives. Each project is unique and we will adapt and discuss the most suitable methodology for a client's needs. See What we offer for the different methodologies we use.
Commitment to professional standards and data protection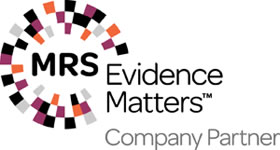 At Caledonia Market Research, we are committed to the highest ethical standards. We are MRS (Market Research Society) Company Partners so work to the MRS Code of Conduct industry standards. We are also Data Protection registered with the ICO (Information Commissioners Office).